I was searching around the internet for some inspiration for today's post, and I came across a bunch of fun items for summer. So here is a bit of inspiration for your next summer gathering:
First, a fun set of
spiral skewers
from Uncommon Goods. So much more fun then the boring straight ones and they fit on your plate better too.
Next, one of the kitchen tools I would most like to own, the
OXO salad spinner
. Summer is definitley a time for all kinds of salads and what better way to get your greens ready then this hypnotizing little gadget.
Serve up a round for all of your guests in these
beautiful, summery glasses
from Anthropologie.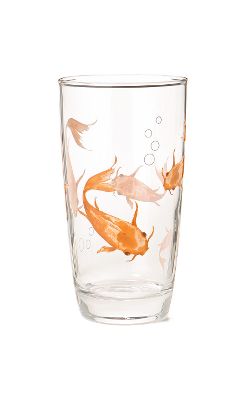 Set the stage for your next gathering with a few of these wonderful
lanterns
from West Elm.
Finally, something that is breathtakingly lovely and catches all of those nasty wasps that try to spoil your fun. A
Bee Catcher
from a fun, new find At West End. Thanks to the
happy living blog
!
For your next barbeque , grab one of these
silicone basting brushes
, from Crate and Barrel. No more stray brush hairs in your marinade.
Finally, have some fun and eat it too, with the
UCO Play and Freeze Ice Cream Maker
. Simply fill it with your favorite ingredients, seal the leak-proof lid and then toss it and shake it with all of your guests. Finish with delicious fresh ice cream.
Happy summer everyone!